*Books eligible could be published in
any year
, they just had to be read by me in 2017.
Clicking on book cover brings you to my review of the book.
Nominees: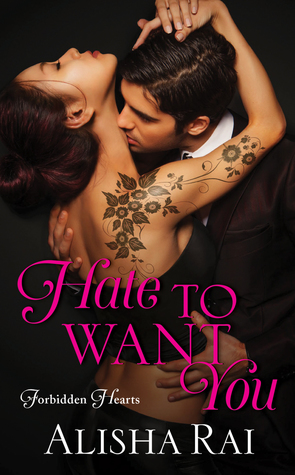 1.

King - A Duke to Remember by Kelly Bowen
This is a quote in my review about my thoughts on King: "He seems just shady, heartless, and honorable enough to knock my socks off." He's a top anti-hero authors put in the wings and play with reader's emotions in will they or won't they be redeemed. I'm jonesing for his story.
2. Chayden - Born of Shadows by Sherrilyn Kenyon
The heroine's brother and an assassin, pirate, etc. combo. His charisma jumped off the page at me and I can't wait to read his story.
3. Gabe and Eve - Hate to Want You by Alisha Rai
Not quite existent relationships can be a secondary character, right? Knowing that they are indeed paired up in this series' book 3 has me DYING to read their story. She's shy and he's bulky teddy bear. NEED.
4. Cast - Visions of Heat by Nalini Singh
The whole world and cast Singh has created here steals the show from the main romance. I was infinitely fascinated with each character and can't wait to continue on in the series to get each and everyone's story.
5. The Rook - The Scot Beds His Wife by Kerrigan Byrne
He's has been talked about before in the series and here we get an appearance by him. His shady dealings and mechanisms seem to have affected the characters and their lives throughout the series. I'm excited to learn the story behind this secretive pirate.
6. Aled - Truly by Mary Balogh
Childhood friend to the hero, he helps the hero gain a footing as he comes back home. Aled is shy but also bold in his strength; he's the friend who tells it like it is, without hate or anger towards the hero but with a calm, open your eyes and educate yourself. Aled also features in a secondary romance that was so beautifully emotionally painful. Such a great character who added depth and emotion to the story and brought out nuances in the hero.
7. Einstein - Watchers by Dean Koontz
This could be cheating a little bit because Einstein could be argued to be a main character. He's a dog who was scientifically experimented with and can think just about on the level of a human. I don't know if anything needs to be said why I picked him because of my already cemented crazy dog lady status but he was smart, funny, cute, and improved all the relationships around him.
8. Rahul and Kimi - A Change of Heart by Sonali Dev
This couple's love/hate relationship positively vibrated off the pages and did a little bit of show stealing. Rahul is a detective trying to work a blackmarket case with some high-up conspirators and Kimi may only be alive because of those conspirators. There is obviously a deep and hurtful past here with heaps of passion and I can't wait to read their story.
9. Jo Pennington - Romancing the Scot by May McGoldrick
The sister to the hero, its revealed that she is in fact adopted and because of who her mother is thought to be is looked down upon by society. She has a broken engagement with a man who looks like might be coming back into the picture. Her vulnerability, anger, and strength had her shining and I'm looking forward to her story.
10. Setting of Akora Island - Dream Island by Josie Litton
I was lost into the world the author created with such lush and detailed descriptions of the island and their culture; it became a character in its own right to me. I felt transported and shows how greatly the story can be enhanced when the author takes the time to flesh out all the details.
*Honorable Mention - Super Volcano - Essential Beginnings by Kennedy Layne
Super Volcano, y'all!
Winner:
Aled
Aled just improved the story so much, even created a side story and romance that almost stole the show. He's the epitome of what a secondary character can and should do, he brought out different facets in the hero and the story.
2016 Winner
2015 Favorite Secondary Characters
2014 Favorite Secondary Characters
Who were your favorite secondary characters from 2017?
Next Tuesday, Best Scene...